Tetralogy Of Fallot Or TOF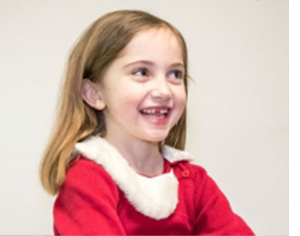 Tetralogy of Fallot is a rare condition caused by a combination of four heart defects that are present at birth and these defects affect the structure of the heart as well as causing oxygen-poor blood to flow out of the heart and to the rest of the body. Children born with TOF usually have blue-tinged skin because their blood doesn't carry enough oxygen.
Tetralogy of Fallot is most often diagnosed during infancy. However, in some cases, Tetralogy of Fallot might not be detected sooner and it all depends on the severity of the defects and symptoms.
Symptoms of Tetralogy of Fallot
Tetralogy of Fallot symptoms varies, depending on the extent of obstruction of blood flow out of the right ventricle and into the lungs. Some of the symptoms may include:
Bluish coloration of the skin or cyanosis

A heart murmur

Shortness of breath and rapid breathing

Loss of consciousness

Clubbing of fingers and toes

Poor weight gain

Tiring easily during play or exercise

Irritability

Prolonged crying
More About Treatment
Defects Associated With Tetralogy of Fallot
The four heart defects associated with TOF are:
A hole between the right and left ventricles also referred to as ventricular septal defect (VSD)

A narrow pulmonary outflow tract, which connects the heart with the lungs

A thickened right ventricle

An aorta that has a shifted orientation and lays over the VSD
Treatment of Tetralogy of Fallot
Treatment of TOF most often requires surgery. This usually occurs within the first few months of life. The surgery includes closing the VSD and enlarging the pulmonary valve. If TOF is left untreated, it can cause problems with heart rhythms, developmental delays and may also result in seizures.
FAQ's
What causes TOF?
The causes of Tetralogy of Fallot among most babies are not completely known. One reason can attribute to changes in the baby's genes or chromosomes. Also certain other risk factors such as the complications if any that arises when the mother or fetus comes in contact with in the environment or what the mother eats or drinks or the medicines she uses for any other related disease
How TOF is diagnosed?
Tetralogy of Fallot may be diagnosed either during pregnancy or soon after a baby has been born.
How TOF is treated?
Tetralogy of Fallot can be treated by surgical intervention after the baby is born, wherein, the pulmonary valve is widen or replaced in order to enlarge the passage to the pulmonary artery. Following which a patch is placed over the ventricular septal defect to close the hole between the two lower chambers of the heart.
Will there be a scar after surgery?
The child will have a scar running along the middle of the chest however eventually as the child grows these scars fade quickly although it will not disappear altogether
Can a child lead a normal life after the surgery?
Most children can lead comparatively healthy lives after the surgery without any significant changes to activity level, growth and appetite, however a routine checkup is mandatory
Range Of Treatment Cost