Heart Valve Surgery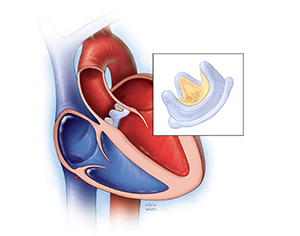 This surgery is generally done when at least one of the four valves in the heart that ensures to keep the blood flowing in the right direction, do not work properly.
These valves are - mitral valve, tricuspid valve, pulmonary valve, and aortic valve. These valves generally open and close once during each heartbeat ensuring proper blood flow. When these valves do not open or close properly, they disrupt the blood flow from the heart to the body. In this type of surgery, the surgeon either repairs or replaces the affected valve to restore normal functioning. Generally, an open heart valve repair surgery is conducted.
More About Treatment
Symptoms You May Have An Affected Valve
FAQ's
What is heart valve replacement surgery?
Heart valve replacement surgery is a treatment option for valvular heart disease.
What is valvular heart disease?
When heart valves become damaged or diseased, they may not function properly. Conditions which may cause heart valve dysfunction are valvular stenosis and valvular insufficiency (regurgitation).
What is a heart valve?
The heart has four valves: the mitral valve and the aortic valve on the left side of the heart and the tricuspid valve and the pulmonic valve on the right side of the heart and each of these valves open and close properly as the heart beats in order for blood to move properly through the heart
How long does an artificial heart valve last?
Longevity of an artificial tissue valve depends on many patient variables and medical conditions.
Range Of Treatment Cost