Tonsillectomy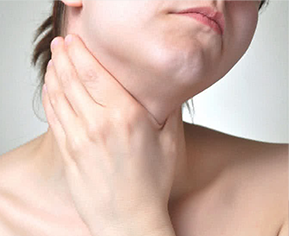 A tonsillectomy is a surgical procedure that is done to remove the tonsils which are two small glands located in the back of the throat. Tonsils house white blood cells to help fight infection, but sometimes the tonsils themselves become infected. This infection often makes the tonsils swell and give a sore throat.
Symptoms of tonsillitis
Fever

Trouble swallowing and swollen glands around the neck.

The Throat is red and tonsils are covered in a whitish or yellow coating.
Conditions Treated With Tonsillectomy
Breathing problems related to swollen tonsils

Frequent and loud snoring

Periods in which you stop breathing during sleep or sleep apnea

Bleeding of the tonsils

Cancer of the tonsils
More About Treatment
Tonsillectomy is usually done as an outpatient procedure. An overnight stay is recommended only if complications arise or if the surgery is done on a young child, or if there is a complex medical condition.
During the surgery
Because a tonsillectomy is performed under general anesthesia, the patient will not be aware of the procedure or experience during the surgery.
The surgeon may cut out the tonsils using a scalpel or a specialized surgical tool that uses high-energy heat or sound waves to remove or destroy tissues and stop bleeding.
During recovery
Nearly everyone experiences pain after a tonsillectomy. Pain is most often in the throat and frequently in the ears but may also be located in the jaw or the neck.
FAQ's
What is Tonsillectomy?
Your child may have throat infections and need surgery to remove the tonsils called tonsillectomy. These glands are located at the back of the throat.
What are the potential complications?
Bleeding, pain and difficulty breathing in the first 24 to 48 hours after surgery are the most likely complications of tonsillectomy
How long should it take my child to recover?
The surgery generally takes about 30 minutes to complete, but the recovery time for anesthesia is longer than the procedure itself and takes about two to three hours.
Range Of Treatment Cost