Abdominal Hysterectomy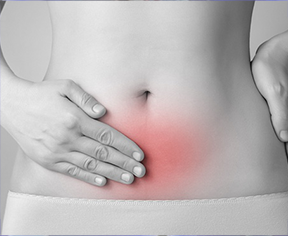 Abdominal Hysterectomy
An abdominal hysterectomy is a surgical procedure that is done to remove the uterus by creating an incision in the lower abdomen. It is also done in case of a caesarian pregnancy. A partial hysterectomy refers to only removing the uterus, leaving the cervix intact. A total hysterectomy refers to the removal of the uterus and the cervix.
More About Treatment
Causes you may need an Abdominal Hysterectomy
Large Uterus
Multiple Cysts
Fibroids
Endometriosis
Uterine Prolapse
Chronic Pelvic pain
FAQ's
What is a hysterectomy?
Hysterectomy is a surgery to remove the uterus.
How hysterectomy is performed?
Hysterectomies can be performed vaginally, abdominally or laparoscopically.
What health conditions can lead to hysterectomy?
There are a number of women's health conditions that may lead to a hysterectomy - uterine fibroids, pelvic adhesions, endometriosis, uterine prolapsed, abnormal uterine bleeding, cancer of the cervix, uterus, and ovaries
How long is the recovery?
The recovery is generally fast and doctors will recommend beginning walking right after the surgery within a day or two, which helps to prevent deep vein thrombosis. Pain is experienced for the first few days and may have bleeding or vaginal discharge for up to six weeks.
What are the benefits and risks of a hysterectomy?
Hysterectomy causes fewer complications and healing time may be shorter and a faster return to normal activities.
Range Of Treatment Cost