Endometrial Ablation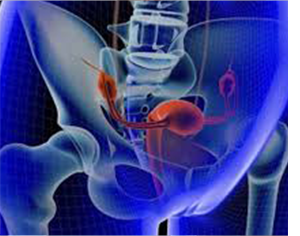 Endometrial ablation is a surgical procedure that is done to destroy or ablates the lining of the uterus also called endometrium. The main purpose of endometrial ablation is to reduce menstrual flow. It is important to note here that in some women, menstrual flow may stop completely. No incisions are needed for endometrial ablation.
More About Treatment
Causes you may need an Endometrial Ablation
Unusually heavy periods

Bleeding lasting longer than eight days

Anemia from excessive blood loss
FAQ's
What is endometrial ablation?
Endometrial ablation is the surgical removal of the lining tissues of the uterus, known as the endometrium.
Why is endometrial ablation done?
Endometrial ablation is a treatment for abnormal bleeding of the uterus that is due to a benign (non-cancerous) condition.
Can it help cure cancer?
It is not a sufficient treatment when bleeding is caused by cancer of the uterus, since cancer cells may have grown into the deeper tissues of the uterus and can't often be removed by the procedure.
Is a D&C the same as an ablation?
A D&C is a procedure where the opening of the uterus is widened and the lining of the uterus is scraped away. An endometrial ablation is a procedure to remove the lining of the uterus to reduce bleeding.
How long does an ablation take?
Ablation usually takes three to six hours to complete, but complicated procedures may take longer.
Range Of Treatment Cost