Cervical Spine Surgery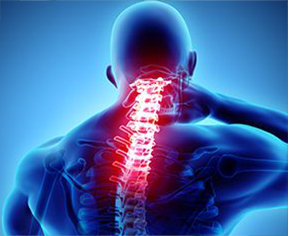 Cervical Spine Surgery
The cervical spine is the neck region that comprises of 7 bones in the vertebrae, significantly marked as C1 – C7 and are separated by intervertebral discs. Cervical spine surgery may result from a number of conditions and not just one. Here, surgery is often performed by a minimally invasive method using – Microdiscectomy & Microforaminotomy. However complex cases may need a surgical intervention with larger incision such as Spinal cord pinching which may be prescribed by the Neuro Surgeon after a detailed study of the patient's case.
More About Treatment
Symptoms You May Have An Affected Cervical Spine
Neck pain following an injury

Blow to the head or neck

Fever or headache accompanying the neck pain

Stiff neck creates difficulty from touching chin to chest

Weakness or numbness on arms and legs

Constant Pain
FAQ's
How long is the Hospital stay?
The type of cervical spine procedure that was performed will determine how long the patient will need to stay in the hospital and how much assistance you may need shortly after surgery. Many procedures on the cervical spine only require one or two nights in the hospital.
Can the patient resume normal activity?
The physical therapist will work with the patient to help begin moving safely. Recommendations will be provided to help move safely on a bed and up to a sitting position. Gradually the patient is expected to progress to standing and walking.
Will there be any restrictions on Diet?
Recovery from anesthesia varies from person to person, so the diet will be adjusted as your intestinal function returns to normal. Usually, as soon as you are able to eat, you will be allowed to have clear liquids. If you are able to tolerate these, you will be given more solid food.
Range Of Treatment Cost